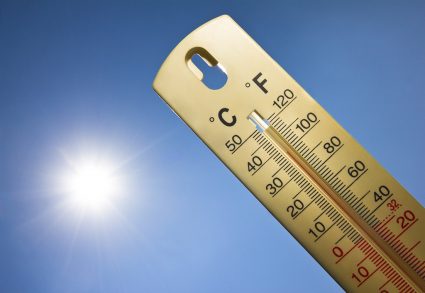 Weather across the country has been increasingly unpredictable, but in the hospitality industry there is one constant: summer heat, humidity and electrical storms can wreak havoc on PTACs and ice machines. The season change often means disruptive equipment failures just as occupancy rates begin to pick up.
Proactive hotel owners and operators can often avoid failures and extend the service lives of their PTAC units and ice machines with a regular program of preventive maintenance. The PPI team recommends the following steps to avoid those summertime blues.
Implement a cleaning program – Regular unit cleaning and filter replacement can extend the service life of your PTAC units. OEM recommendations include:

Clean the inlet air filters monthly. Turn the unit off before removing a filter, then use a vacuum or running water to clean it.
At least annually, use a mild biodegradable detergent to clean the unit (note that harsh or caustic cleaning agents may damage the aluminum fin or coil material).
Protect the unit's control board and other electrical components from moisture, and be careful not to bend the aluminum fin stock.
If you're concerned about cleaning in-house, consider engaging a specialized service to assure proper cleaning. PPI can recommend a cleaning service in your area.

Have a backup plan – PPI recommends keeping a sufficient attic stock, based on the expected occupancy at your property, of critical equipment for emergency replacement. Inspect your units regularly so you can anticipate the need for additional units.
Know your specifications – Providing exact specification information when ordering new or replacement units – voltage, amperage, BTUs, etc. – will speed delivery at peak times. For example, 9,000 to 12,000 BTUs with 208-230 volt/20 amp are used by most properties. If your property is equipped with units that are 265-277 volt/20 amp, expect longer lead times. As a service to our customers, PPI maintains historical information on all units we ship.
Other factors – Pricing and energy efficiency are clearly important considerations as you decide on appropriate PTAC units for your property. Other factors affecting your decision include the size of guestrooms to be cooled, the geographical location of your property and the orientation of your windows and corridors.
New PTAC coolant regulations – Changes in federal PTAC coolant regulations have eliminated use of the ozone-depleting R22 refrigerant (AC Freon) in air conditioners and heat pumps. PPI's OEM suppliers have made the switch to environmentally friendly R410A refrigerant for new PTAC units.
Remember your ice machines – Before ordering or replacing ice machines, check local ordinances to see if your property is required to use air or water cooled machines.  Cleaning and sanitizing your machines on a regular schedule will improve operating efficiency.   PPI recommends performing this critical task at least every six months, or more frequently where water quality is not good.
Planning for the summertime blues can help you minimize blocked rooms due to PTAC-related failures. And in the event you do experience heat, humidity or electrical storm related damage this year, know that PPI is prepared to act on replacement orders to help minimize the impact on your operations.
Over the years PPI has built strong relationships with the leading manufacturers of hospitality PTAC systems and ice machines.  You benefit from our experience by gaining access to technical product information, priority status on order processing and real-time knowledge of seasonal pricing specials. It's one more way we live up to our promise: at PPI, we take your business personally.