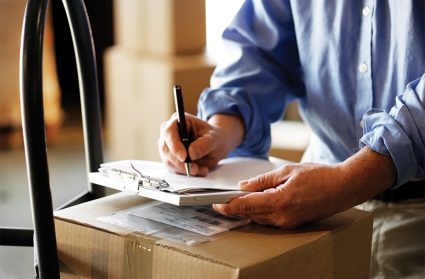 Freight charges for FF&E shipments can be significant whether the order is substantial in terms of weight, size and quantity, or a smaller order for replacement items. And because so many factors figure into pricing, estimating freight charges in advance can be difficult, the element in your cost you might call The Great Unknown.
"For example," notes Ron Campoli, National Accounts Manager for Logisource, a logistics management firm that works with multiple carriers and transportation modes, "pool furniture requires the same amount of space as lobby furniture, but weighs much less, so is classified and charged differently."
Estimating shipping costs is further complicated by several factors that have driven current costs higher. Higher fuel prices have increased the cost per mile. That also makes for greater differences in cost based on the distance a shipment travels. Costs also vary by region; shipments to the Northeast U.S., for example, carry higher rates than those to the Southeast. Other factors currently driving prices upward include new and more restrictive driver and equipment regulations, higher equipment costs, and an improving economy that is making the market for qualified drivers more competitive.
While freight charges are difficult to estimate, there are some things that can be done to minimize shipping costs. A full truckload of FF&E ships more efficiently than a less-than-truckload (LTL), so if you can receive large shipments from a vendor in one delivery or consolidate orders, you will save on freight charges.
By federal law, carriers are only required to move goods to the back of the truck. Assistance with unloading, including lift gate and inside delivery must be arranged in advance and at additional cost.  Your PPI representative can help you with the arrangements when you place your order.
The most important thing hoteliers can do to save time, money and hassle related to shipping is to implement a strict regimen for receiving shipments that includes a thorough inspection. The bill of lading that you sign upon delivery is a legal document and your signature indicates you have received the shipment of goods as described on the bill and in good order.
So follow these steps when receiving an FF&E shipment:
When you receive a call to set up a delivery, get the freight line name and the phone number to call to track the delivery.
Count the items to be sure everything on the bill of lading is in the shipment.
Note any discrepancies in writing on the delivery receipt and have the driver sign it as well. Be sure that you have the phone number for the freight terminal. Retain a copy for your files.
If you can't inspect each item immediately, write "except for concealed damage" on the delivery receipt. Do not delay your inspection since, by law, all concealed damage must be reported within 15 days of receipt.
For best results, PPI advises you to complete your inspection and call the freight terminal to report concealed damages within 24 hours.  File your damage claim with the carrier immediately.
To support your claim keep all cartons and other packing materials for inspection by the freight company. PPI recommends that you take digital photographs of the damage that can be e-mailed support your claim.
Follow these steps and you're bound to have fewer problems with shipping – and fewer encounters with The Great Unknown.