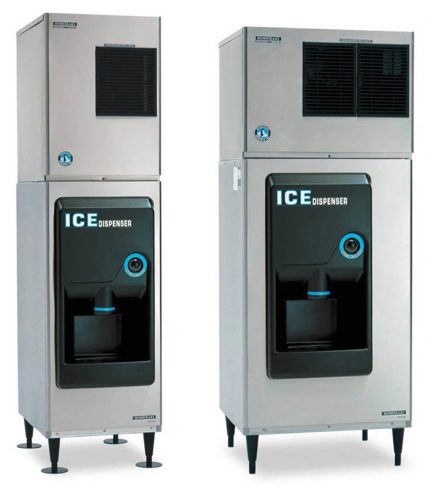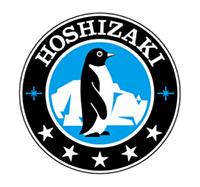 Best Price for the Value!
Non-corrosive stainless steel exterior provides durability & long life. Easy to clean, too!
Compartmentalized design – Wet areas stay wet, dry areas stay dry. Provides an energy efficient operation and longer life.
Hoshizaki's EverCheck System – Sounds audible alarm when the machine needs to be serviced. Prevents service calls outside of warranty = $$$ Savings.
Cycle Saver – Eliminates excessive wear and tear on the components.
Stainless steel evaporator means no plating or plastic components to chip, crack or fail.
5 YEAR PARTS & LABOR WARRANTY! No Adjustments = $$$ Savings = Service company does not have to start machine.
* Adjustments are not covered by factory warranty.
KM-515MAH on DB-130H $4701.00
Ice machine available in air or water cooled Produces 450 lbs. per 24 hours
Electrical requirements: 115/60/1
Dispenser stores 130 lbs. of ice
KML-500MAJ on DB-200H $4863.00
Ice machine available in air or water cooled Produces 401 lbs. per 24 hours
Electrical requirements: 115/60/1
Dispenser stores 200 lbs. of ice
plus FREE FREIGHT within the Continental US